Amy | Founder & Instructor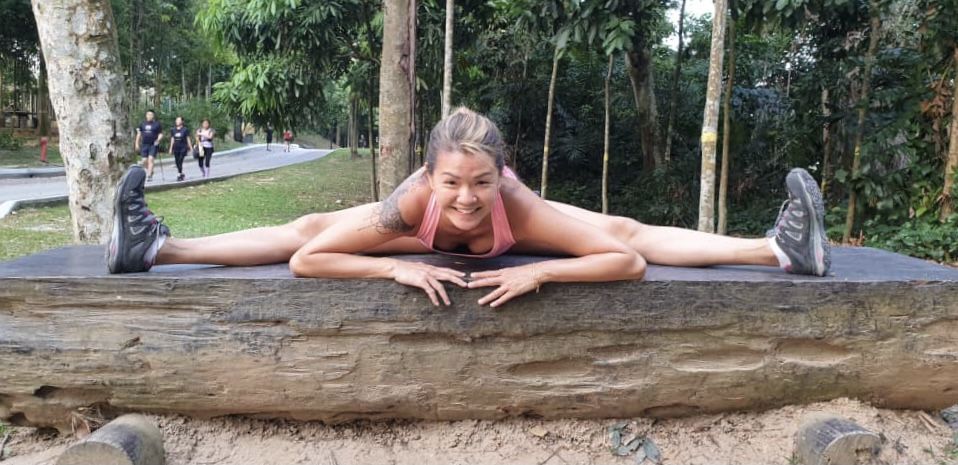 A certified and experienced yoga and wellness instructor with a passion to inspire and instill self belief in my students and to dispel the misconception that one has to have a certain level of fitness and flexibility to embark on this journey. I'm not in this for glamour and fame but to bring about tangible physical and mental transformation and wellbeing.
Prior to this I was in the property development industry for more than 20 years. What brought about this 360 degree change? Well a culmination of many things but one of the main catalyst was in the last few years of my career, I was developing wellness theme developments and spent months digging into the wellness industry as well as traveled to meet with potential partners, visited their facilities, etc. Without realising at that time, seed was planted.
As someone who was already practicing yoga and meditation, I decided to go deeper into the practice by getting certified so that I can share what I am most passionate about with others.
TEACHING EXPERIENCE – RETREATS, WORKSHOPS & CLASSES
RETREATS (Planned, Organized, Managed, Hosted, & Facilitated):

– Bali Bliss Retreat 2018 (Pondok Pitaya Surf & Hotel, Balian Beach Bali)
– Namaste Nepal Retreat 2019 (Hotel Sarathi, Dhulikhel, Nepal)
WORKSHOPS:
– Women Leadership & Communication Symposium 2023

– Stress & Mental Health Management Symposium 2022
– HELP University Psi Chi Chapter REM Project 2021
– EUPE Health & Wellness Workshop 2019
REGULAR CLASSES:
Studios, Offices, Co-Working Spaces,
Private classes in Residences & Condos
LEARNING EXPERIENCE – QUALIFICATIONS & CERTIFICATIONS
YOGA TEACHER TRAININGS:
– RYT 200-hour Vikasa Yoga, Koh Samui, Thailand
– YTT Foundation 120-hour BKS Iyengar Yoga, Kuala Lumpur, Malaysia
AWAKEN THE DIVINE YOU®:
Masters Certification up to Level 2 (6 levels)
(Nepal, India, Indonesia, Thailand, Hawaii, Peru & Chile)
Instructors Certification Level 1 (Thailand)
OSHO TANTRA FESTIVAL 2017:
5-day Tantra Festival at Zorba The Buddha centre, New Dehli, India
Join our community and receive your DOSE of Yoga before anyone else does